If you are thinking there is nothing much to do in Memphis, you need to think again. Memphis is the largest city in Tennessee and it's the 19th largest city in the United States of America. Memphis has an active and vibrant bustle and hustle of day-to-day activities. Nevertheless, a step back from Memphis daily activities, you can visit some historical spots and tourist centers for things to do in Memphis, TN.
What Are The Things To Do In Memphis, TN?
1. Beale Street: This has been the place to experience the best jazz, blues and rock & roll. There are several bars, stores and clubs that you can visit and experience the energy of street performers and food vendors as you across the street.
2. The Rendezvous: Been famous for its barbeque, you won't want to miss the delicious taste. The Rendezvous is around the area of Beale Street. The eatery is still located at the lower ground of where it was founded some years ago.
3. Memphis Rock n' Soul Museum: You can get digital audio tours which are available with over 300 minutes of information which include hundred different songs. You can walk through seven galleries that showcase costumes, instruments and other musical treasures.
4. Graceland: The mansion with the musical notes on a big wrought iron gate is a promise fulfilled which was made by Elvis to his mum when growing up. You can tour Graceland and the tourist center is available for daily use. Two Elvis airplanes are also located across the street from Graceland.
5. National Civil Rights Museum: This is located at Lorraine Motel where Martin Luther King Jr. was assassinated. The museum features interactive media and over 250 artifacts spanning over five centuries starting with the resistance of slavery through the 20th century.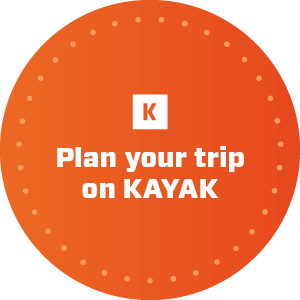 6. Music Galore: When you stroll down Beale Street, the sound of the music will have you mesmerized. The bars and nightclubs are everywhere which include Alfred's, featuring rock n' roll, Rum Boogie Café, B.B. king's House of Blues and much more. If you like to stay outside, street performers are normally located along every block of Beale Street.
7. Memphis in May Festival: Every year, Memphis honors a particular country during its yearly Memphis in May Festival. The most famous events are the live musical show held on Mud Island's Amphitheatre and the renowned Memphis in May barbeque cooking contest and the catfish cooking contest that involves contestants from different parts of the world.
8. Axe Throwing Experience in Memphis, TN: Are you a lover of competition and you would love to try out axe throwing challenge? If you need things to do in Memphis, then axe throwing is the right sport for you. Contact Craft Axe Throwing for a superb axe throwing experience that you will never forget. With professional and experienced instructors on hand, they will have you sticking them in the target within a short period.
These are some of the things to do in Memphis. Memphis, TN attractions are kid-friendly and suitable for families.